Former Kenyan TV presenter Louis Otieno goes deaf
Former television news anchor Lious Otieno has appealed for financial help to enable him undergo specialized treatment to regain his hearing. The family has revealed that Lious Otieno, who worked for a number of TV stations including KTN, KBC and Citizen, suffers from acute pancreatitis.
The journalist has been in and out of hospital over the past few years.  The Louis Otieno Medical Fund was launched on Friday by a committee formed to raise funds to help in offsetting the medical bills. The committee said Louis lost his hearing while in hospital.
"Efforts to get his hearing fixed including using hearing aids have not been successful," it said. "During this period, he has not been able to engage in any gainful income generating activities which has been strenuous for him and family."
The only way his hearing can be fixed is by having a procedure undertaken in India called Cochlear implant. A cochlear implant (CI) is a surgically implanted electronic device that provides a sense of sound to a person who is profoundly deaf or severely hard of hearing in both ears; as of 2014 they had been used experimentally in some people who had acquired deafness in one ear after learning how to speak.
Cochlear implants bypass the normal hearing process; they have a sound processor that resides on the outside of the skin (and generally worn behind the ear) which contains microphones, electronics, battery, and a coil which transmits a signal to the implant. The implant has a coil to receive signals, electronics, and an array of electrodes which is placed into the cochlea, which stimulate the cochlear nerve.
"The cost of this very needed surgery is quite high and hence our reaching out to friends, well-wishers, former peers and anyone who feels moved to support this man get his life back again," the committee says.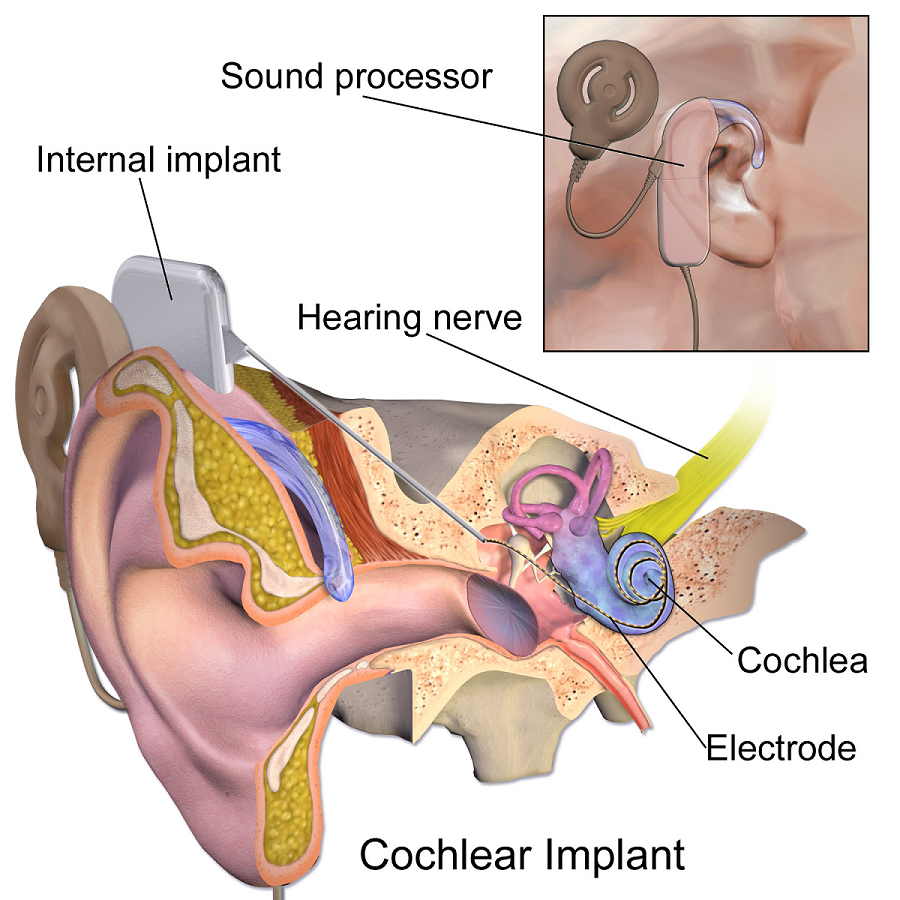 Otieno has not been in good health for the past four years. In 2014, images of a frail Lious at Matter Hospital appeared on social media, which left many wondering what had happened to him.
At the time, Louis, the son of long-time radio presenter Elizabeth Omollo, was battling alcoholism.
LOUIS OTIENO MEDICAL FUND APPEAL
The committee, family and friends of Louis Otieno would like to inform you of the official launch of Louis Otieno Medical Funds Drive. As you all may be aware Louis has been unwell and in and out of hospital being treated for acute pancreatitis. During one of his admissions, Louis lost his hearing while in hospital. Efforts to get his hearing fixed including using hearing Aids have not been successful. During this period, he has not been able to engage in any gainful income generating activities which has been straineous for him and family.
After consultations with doctors, it was agreed that the only way the hearing could be fixed was by having a procedure undertaken in India called Cochlear implant.
The cost of this very needed surgery is quite high and hence our reaching out to friends, wellwishers, former peers and anyone who feels moved to support this man get his life back again.
A pay bill number has been opened (LOUIS ARMSTRONG OTIENO.Paybill Number 333957) and is active so you can send your donations directly to the paybill. The committee is also planning a harambee to support Louis. We all know of the great work he did in media and we wish to see him continue this good work.
Join us in the initiative to help Louis Otieno gain his hearing back again!
Thank you all in advance for responding to this call and may God bless you.
Sincerely
Committee of Louis Otieno Medical Fund.
……………………………….
Troubled career
Louis Otieno took a low-profile after quitting the screen five years ago. He has been on the spot over the 2012 death of his girlfriend Careen Chepchumba, the former Kenya Power employee who was found dead in her apartment. The family believes Louis Otieno, who was dating the then 26-year-old lady, had something to do with her mysterious death. He has since denied the charges including accusations that he extorted money from her.
Careen father, Hosea Kili, made the sensational revelations at the opening of the inquest into the death of Ms Chepchumba in May 2016 before a Kibera court.
-Business Daily
HEARTBREAKING VIDEO: James' funeral turns into battleground as wailing wife confronts girlfriend
Following the death of her husband, a Kenyan woman breaks down at the funeral as she tells of how James (the deceased) abandoned her and the children and went on to "eat life with a big spoon" with his Mpango wa Kando. The referenced second woman was also in attendance and was not amused by the revelation and confronts the now wailing wife. It was messy and noisy.
Kenyan preacher set to hold a mega crusade in Atlanta this Saturday
All roads lead to Marietta Conference Centre this Saturday  as a Kenyan-born preacher holds a Mega free-entry crusade. Dubbed the Atlanta Healing Crusade, the eagerly awaited event will be presided over by Evangelist Steve Salania.
Mr Salania runs The Gift of Healing and Discernment through Jesus Christ Ministry.
"This year's theme is God wants you whole and not sick," he told Kenya Satellite News Network through a statement.
"God wants to do something for you that He has never done before. Don't miss this opportunity to encounter the worldwide ministry of Steve Salania and experience the same impartation of the dynamic power of God that untold number of people have received," the statement added.
The Crusade happens  on March 24th 2018, beginning at 2:00-5:00 PM. 
The Center is about ten miles West of Atlanta via I-75 North. You may call 404-993-0677 with any questions.
Below is a testimony from a person who only introduced him/herself as CJ
From C.J
"I BELIEVE IN YOUR GOD STEVE. I told you about my pain through the phone. I told you I don't have faith anymore….I'm the kind that keeps everything to themselves and smile like nothing is going on…but on that  day, I don't know how I opened up…You stopped everything you were doing and we prayed about 4 times.
I had no Faith coz I visited major hospitals here in USA where the different machines could not find anything. I was in extreme pain but I thought it's normal to me and I accepted my painful life. But that was not true because now I am pain free. I pushed people away from me so as not to see me in pain but Your God did it for me.
MAY HE CONTINUE USING YOU. THANK YOU AND MORE BLESSINGS TO YOU AND YOUR FAMILY. I still don't believe yet that I can sleep without pain meds… your God came Himself… I shed tears of Joy
 and I will Forever be Grateful."
Miguna Miguna, Dallas-Based Promoter Clash over 'Stolen' $20,000 Raised During His US Tour
National Resistance Movement self-declared general Miguna Miguna is accusing a group of Kenyan promoters based in Dallas, Texas of stealing $20,000  from him during his tour to popularize NRM in the US city.
Miguna toured Dallas on March 10th, where he held meetings with Kenyan diaspora community and wooed them to support his NRM agenda.
His visit was organized by a Kenyan promoter, Steve Aseno, who among others; booked the meeting hall and arranged for Miguna's flight.
The former Nairobi gubernatorial aspirant delivered a speech to his followers in Dallas, which was followed by a fundraiser to raise cash to help him foot legal bills and fix the damaged doors, which were broken by police during his arrest at his Runda home.
Miguna now claims that Aseno swindled $20,000 raised from the Dallas meeting. He said the Kenyan promoter declined to give him the whole amount donated during the fund drive.
Aseno has denied the claims, stating that he even suffered a loss of more than $1,000 from the event.
The promoter said the event flopped after Miguna launched attacks on National Super Alliance (Nasa) leader Raila Odinga over his unity pact with President Kenyatta, days before coming to Dallas.
Aseno said that several of Odinga's supporters who had confirmed their attendance pulled out after Miguna's attack on Odinga. Only 114 guests attended. Guests were charged $20 to enter the hall, $10 to take a photo with Miguna and $50 for an unframed photo of Raila.
"Because of Miguna running his mouth, he did not sell a single portrait and the donations became very few to the extent that most supplied had to take a cut for the sake of Miguna," Aseno stated.
Miguna received $1,195 from the fundraiser and Sh$150 from the photos. Aseno has challenged Miguna to "use logic and explain where the figure of $20,000 came from."
-mwakilishi.com