9 Types Of Knowledge That Every L&D Pro Should Know About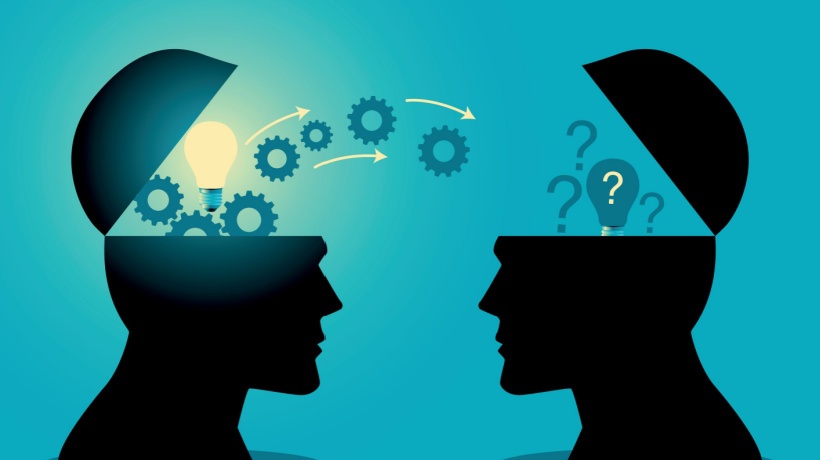 [ad_1]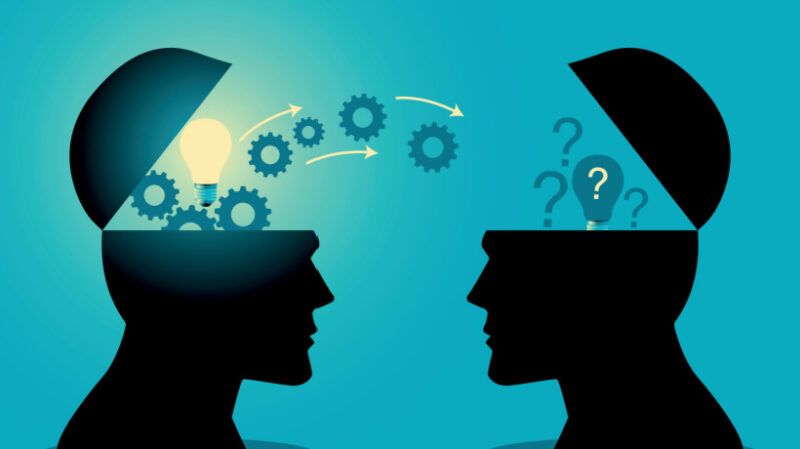 Essential Knowledge Types For L&D Professionals
Everyone's capable of learning and storing information. As an L&D professional, it's insightful to have a good grasp of the different types of knowledge. This can help you better understand your learners and determine the best ways to share knowledge with them. As a result, you have the opportunity to create meaningful learning experiences that equip them with the skills they need to thrive both personally and professionally. Let's uncover all the types of knowledge you should know about if you work in L&D and how each one empowers people.
Explicit Knowledge
Explicit knowledge is what we find in manuals or YouTube tutorials, or, simply put, knowledge that's formal and easily accessible. The reason it's so widely available is that it's easy to document and transfer. For example, it's effortless for a manufacturer to write down how the gadget they made works. So, when you buy it from the store and open the instructions manual full of organized and formatted information, you're accessing explicit knowledge. Whether someone's learning a new language and needs to study grammar rules or is in the onboarding phase of their new job and must master company policies, explicit knowledge is there.
Tacit Knowledge
Sometimes we possess a certain kind of knowledge without even realizing it, and this is called tacit knowledge. In short, it's more intuitive and based on instinct. For instance, talented fiction writers often have a great deal of tacit knowledge, which allows them to create unique stories. Likewise, skilled guitar players may not be able to explain why they're good at what they do; they just have an intuitive understanding of how to play the instrument. In L&D, tacit knowledge appears in hands-on training or through mentoring and coaching programs.
Declarative Knowledge
Think about all the information you can easily state and explain, from simple facts to how-tos. All these are examples of declarative knowledge that help you make sense of the world around you. Declarative knowledge has three types: factual, conceptual, and procedural knowledge. Historical dates, vocabulary, or countries' capitals are factual knowledge. Knowledge of concepts like gravity or photosynthesis is conceptual, while driving a car or knowing what to do in case of an earthquake is procedural knowledge. Declarative knowledge is significant in L&D, as it sets the foundation for learning. Without knowing general facts and basic information, it's hard to grasp more complex concepts. Moreover, this type of knowledge is easily transferable and can be applied to various topics and subjects.
Experiential Knowledge
The core of experiential knowledge is that people's primary way of learning is through hands-on experience. It values learning processes that engage learners and prompt them to apply their knowledge, thus increasing retention. First, learners get involved in practical projects, from simulations to workshops. Then, they reflect on what they saw and felt and link the information they gained with their existing knowledge. Lastly, they apply it themselves through problem-solving, crafting something, or making a decision. The most classic example is school science labs. Students observe their teacher conducting experiments and then try themselves. There are plenty of opportunities for experiential learning in L&D. Companies use on-the-job training, simulations, case studies, and workshops to train their employees, engaging them in direct learning experiences.
Reflective Knowledge
Have you ever looked back on your past experiences and learned something valuable from them? That's what we call reflective knowledge—the ability to analyze our past and gain insights that can help us in the future. It's about reflecting on everything you've learned and asking all the whys and hows. This way, you profoundly understand concepts, hence your own actions, behaviors, and decisions. For example, an eLearning course designer reflects on the results of their most recent course. What could they improve? How did learners benefit? By doing this, they can apply the insights they gain to create better courses. So, reflective knowledge is a fundamental part of L&D, as it fosters self-awareness and drives you to improve yourself and your projects continually.
Social Knowledge
Social knowledge is everything we learn from others through social interactions and communication. People are social beings, so it makes sense that knowledge must also be gained through relationships with others. So, let's say someone is studying at a library. They can read books, search on the web, or keep notes. Now, imagine multiple people in the classroom studying together. They exchange information, share ideas, ask questions, and hear different opinions. Social media platforms are a great example of social knowledge, as people are constantly exchanging information about their areas of expertise. As an L&D professional, social knowledge helps you keep up with the latest trends and insights to make your training programs more engaging and impactful. Plus, it's a great way to equip your learners with the essential critical thinking skills they need to succeed in today's job market.
Collaborative Knowledge
While social knowledge is gained through social interactions, collaborative knowledge is shared in more structured and formal environments. For instance, in a classroom, students collaborate through discussions and group projects. In L&D, collaborative knowledge is encountered in peer learning, as mentioned above, where learners are also teachers and have a sense of responsibility for their peers' learning experiences. This approach is also called a "flipped classroom," where each learner engages with the course material on their own, and then, during class time, everyone discusses what they've learned and proceeds to apply it. LMSs, virtual collaboration tools, and forums are the ideal tools of choice.
Digital Knowledge
Everyone deals with technology in virtually every aspect of their lives. Our ability to use and adapt to new and existing technologies is called digital knowledge. The L&D industry has experienced firsthand the shift to the digital world since learning doesn't always happen in traditional settings. Classrooms, workshops, printed learning content, and many face-to-face training sessions have been replaced by eLearning and digital material. So, everyone needs to have digital knowledge to navigate the world and adapt to changing roles.
Cultural Knowledge
Being culturally knowledgeable is crucial nowadays, as we live in a diverse world. Understanding and being aware of different cultures, backgrounds, norms, values, and beliefs is called cultural knowledge. L&D plays an important role in promoting it because more and more organizations have started embracing diversity in their corporate cultures. Since you work in L&D, you'll probably have to create a training program for global teams at some point. You wouldn't be able to build successful courses without cultural knowledge. From providing lessons in different languages to creating team activities that respect diverse employees, you must promote cultural knowledge at every level. It's not just about making people feel inclusive; it's about encouraging different perspectives and innovation.
Conclusion
All these types of knowledge play a unique role in the learning journey. You may notice that most companies heavily rely on explicit knowledge because it's easier to document and distribute. But as someone who works in L&D, it's crucial to help companies understand that explicit knowledge isn't the be-all and end-all. Promote a culture where all types of knowledge are valued and shared, and ensure your training programs reflect this.
[ad_2]
The University of Delaware Has Reshaped My World-Sylvia Okwach
Sylvia Okwach, a beneficiary of The Kenya Airlift Program at the University of Delaware, has experienced a truly transformative adventure during her initial two months at the university. The diverse academic environment has not only facilitated the acquisition of new concepts but has also provided opportunities for unlearning and relearning, fostering a dynamic approach to both personal and intellectual growth.
Beyond the classroom, she has embraced the social fabric of university life, forming connections with students hailing from different corners of the globe. Engaging with professors who offer a myriad of thoughts and opinions, Sylvia has found herself challenged and inspired, leading to a profound impact on her mindset on a diverse array of subjects.
Sylvia, driven by her transformative experiences at the University of Delaware through The Kenya Airlift Program, envisions making a significant impact in Africa and beyond, particularly in the banking sector. Inspired by the diverse perspectives and global insights gained from her interactions with both professors and fellow students, Sylvia aspires to bring innovative and inclusive practices to the financial landscape.
This article is brought to your courtesy of The KENYA Airlift Program
The KENYA Airlift program is an award-winning initiative that helps bright Kenyan students like you to pursue master's studies both in the US and Canada regardless of your financial background.
We financially support your relocation, tuition and living expenses cost through a combination of unsecured student loans and scholarships from some of our partner universities.
Some of our partner Universities include.
University of Kentucky
Indiana University of Pennsylvania
Missouri State University
University of Louisville
University of Delaware
Grand Valley State University
South Dakota State University
Temple University
The University of Alabama in Huntsville
Northeastern University Toronto & Vancouver, Canada
For us it's not just a matter of funding your education in North America, but also part of our mission is to hold your hand throughout the whole journey of studying abroad and help you with the much-needed career support.
To qualify for this fantastic program, you must have scored at least a C+ mean grade in KCSE with at least a strong 2nd class division in any undergraduate major.
Apply today by visiting our website at www.kenyaairliftprogram.com
In case of any inquiries, please give us a call at 0721-263-977 or 0703-509-493
For a physical visit in Nairobi, we are located at Muthaiga Square, 3rd Floor Suite 311, on Thika Rd, Opposite Muthaiga Police Station.
We are also located in Meru town at Royal Business Park, 4th Floor, on Njuri Ncheke Street.
The KENYA Airlift Program, Passion led us here!
Kitengela International School parents move to court to block Form One selection
Advocate Danstan Omari has submitted an application for an injunction to halt the Form One selection procedure on behalf of the students and parents of Kitengela International School.
The parents are petitioning the court to block the placement pending an appeal against the Kenya Certificate of Primary Education (KCPE) results released last week.
The Kenya National Examinations Council (Knec) was contacted on Friday by the headteacher of Kitengela International School, who requested a review of the KCPE results, claiming that they "do not reflect the true academic abilities" of the students.
The principal asked the council to carefully examine, confirm, and assess "all candidates' answer scripts and award them the highest score," since none of the 186 candidates from the school received 400 marks, and the top candidate received 358.
"Some of our candidates have enrolled in other different schools because of the disappointment of the 2022 KCPE results and are getting their rightful marks which are higher than all their counterparts who used to perform better than them," he wrote.
KCPE Errors: MPs call for remarking, demand an explanation from Cs Machogu
Concerns have been expressed by a number of parliamentarians regarding the anomalies in the Kenya Certificate of Primary Education (KCPE) 2023 results.
The MPs, led by Marakwet West lawmaker Timothy Kipchumba Toroitich and Tinderet MP Julius Melly, have disclosed that they want to call Education Cabinet Secretary Ezekiel Machogu to account for the ineptitude in parliament.
"The exam was not fair and credible. How is it possible for students in the same school to score same marks, some got marks for papers they did not take. We, the committee for education will conduct investigations. Those found culpable of mismanaging KCPE must go home," Toroitich said on Sunday during the Holy Family Kapsowar Catholic Church's fundraiser.
Melly, the chairperson of the National Assembly Education Committee argued that the results released by KNEC could not be credible.
"When you see students scoring the same marks, there is a problem. And it has to be either the person who marked the papers, or the exam supervision exercise,"Melly said.
On his part, Kesses Member of Parliament Julius Ruto has said that the incident has broken the hearts of many students who were hoping to excel in the exam.
"What was the essence of Machogu fastening the marking process? We are shuttering hopes of young students. Machogu has to be serious," Ruto said.
The leaders have called for the remarking of the exams.
KCPE Errors: MPs call for remarking, demand an explanation from Cs Machogu