The iPhone 15 lineup is here, and across the 15 and 15 Pro variants, it's pretty clear Apple's latest is the company's best offering yet.
That almost feels like a given at this stage, so many years in. Sure, there's a spec bump, a camera bump, and a new design that's very similar to the last, but the thing keeping me coming back? A subtle new tweak within iOS 17 for iPhone 15 and 15 Pro.
You see, I've loved the Portrait mode ever since it debuted on iPhone 7 Plus, but iOS 17 and the latest hardware lineup make it easier than ever to actually use it — and it's your most vain pets that might benefit the most.
What's new with Portrait mode?
To boil things down to the basics, the iPhone 15 and 15 Pro (and Plus and Max versions therein), will use their LiDAR sensors to log depth information as you're taking a picture.
There's nothing new to that, but the implementation is different this time around. Before, you'd need to select Portrait mode on your phone to be able to snap a photo and blur the background, bokeh-style, around your subject.
Check out the below from my 13 Pro Max, showcasing my cat in ideal lighting conditions. Note that his paws and the post he's perched on are nicely focused, too, potentially because the phone sees them as part of the 'subject'.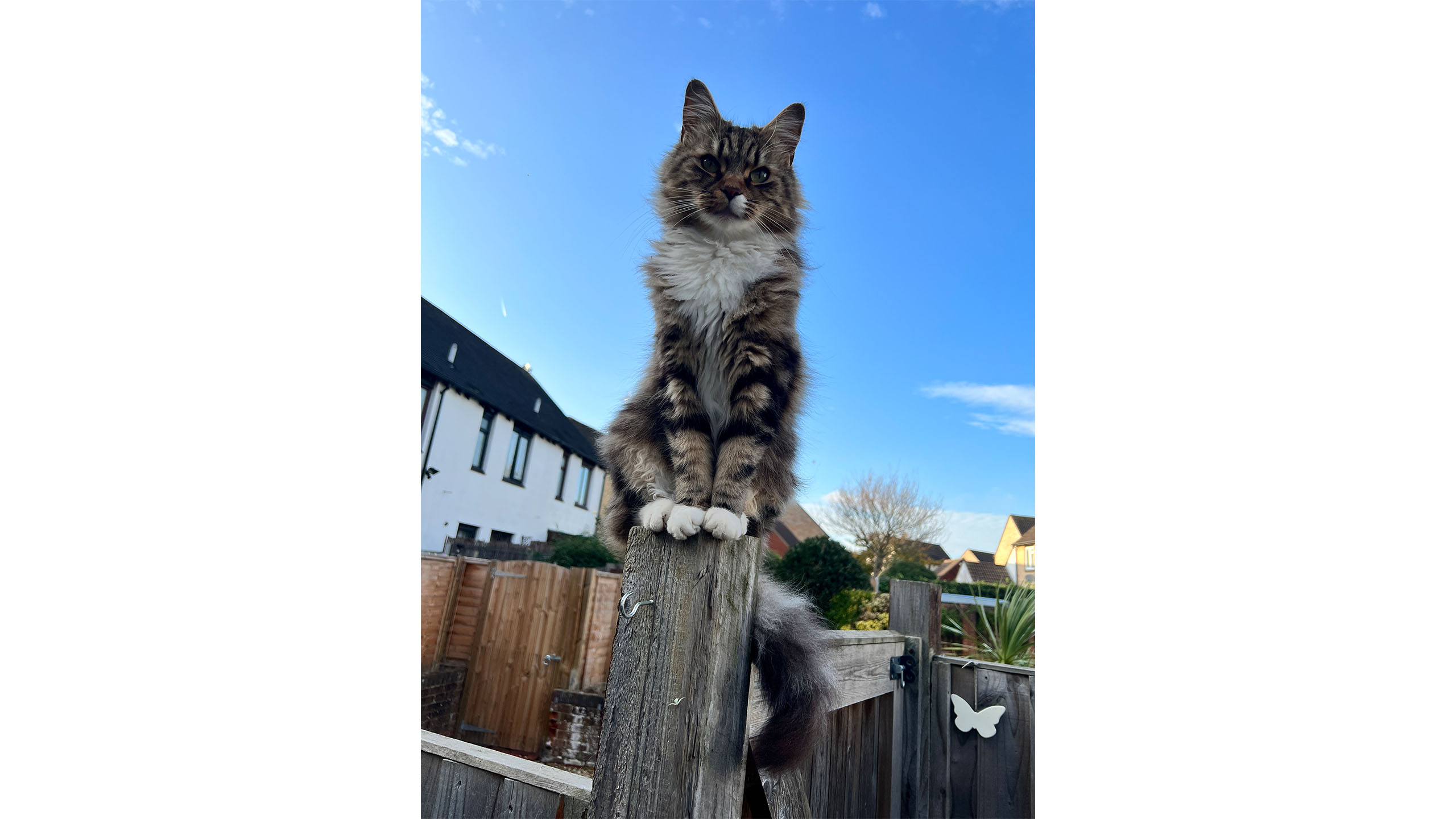 It works well enough, but having to switch to Portrait could cost you that perfect shot. With my iPhone 15 Pro Max, it all happens automatically. 
There are caveats. Portrait mode will trigger if there's a pet or a face in the frame, and while I'm about to wax lyrical about how well it works with my cat, you may get less mileage out of it if your pet is a little less furry and a little more, say, scaly or hooved.
For my fluffball, Loki, however, it works very nicely.
Picture Purr-fect (sorry)
I always told myself I wasn't going to be one of those cat-dads (I'm cringing just saying that), taking a ton of photos of their cat, but when I got Loki in 2018 that's exactly what happened.
While I've taken a lot of photos of him, I can't say that many of them are good. That's due to a combination of his almost comical amount of fur, the fact he barely stops moving other than for a quick nap, and because the low lighting in our house is hardly what Apple's camera engineers would consider typical.
And yet, as you can see from the 15 Pro Max portrait below, the handsome chap is captured quite nicely in all of his glory – with the kind of detail in his 'stripes' and whiskers that make me want to submit a snap for Apple so they don't have to keep showing off Deep Fusion with those knitted cardigans.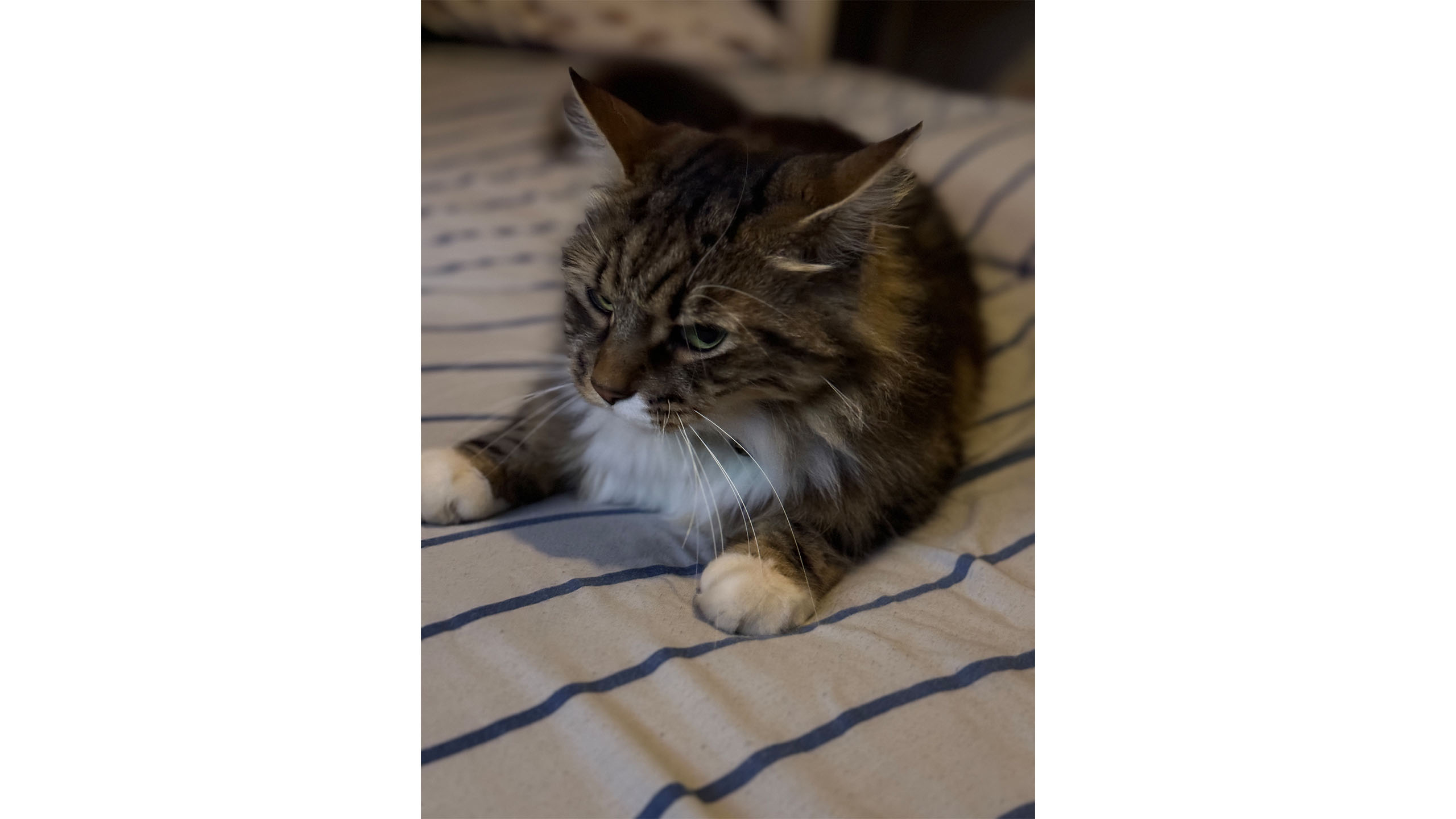 It's even pretty good with motion, as seen by him licking his chops.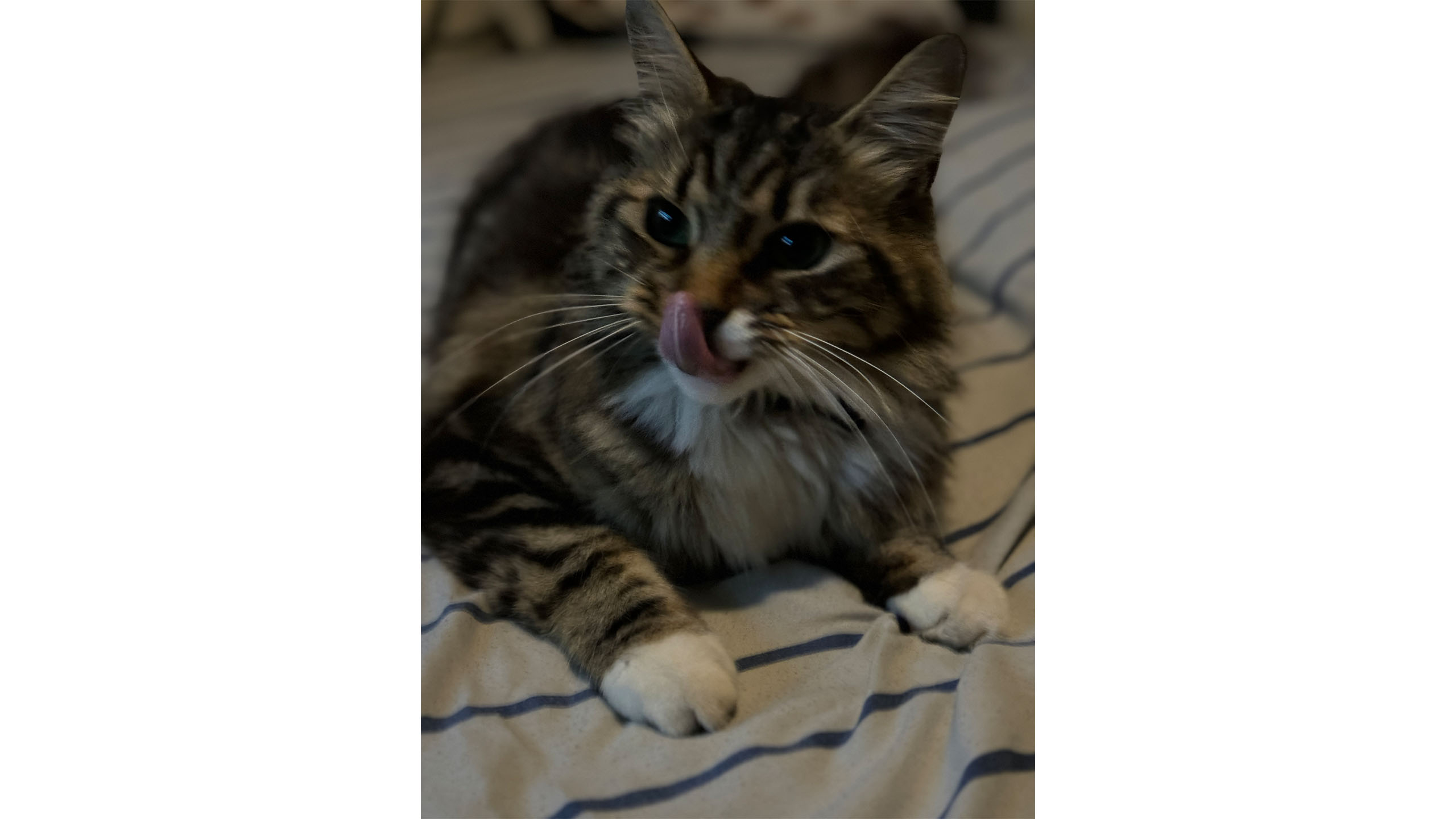 I should stress that these were taken with pretty poor lighting conditions, too — hardly anything close to studio quality. But the detail captured even in sub-optimal conditions impresses, and if I was working with RAW images the room for post-shoot editing would really take advantage of what's captured here.
There are still some kinks to work out, though. Look at the way this example centres in on the subject's feet.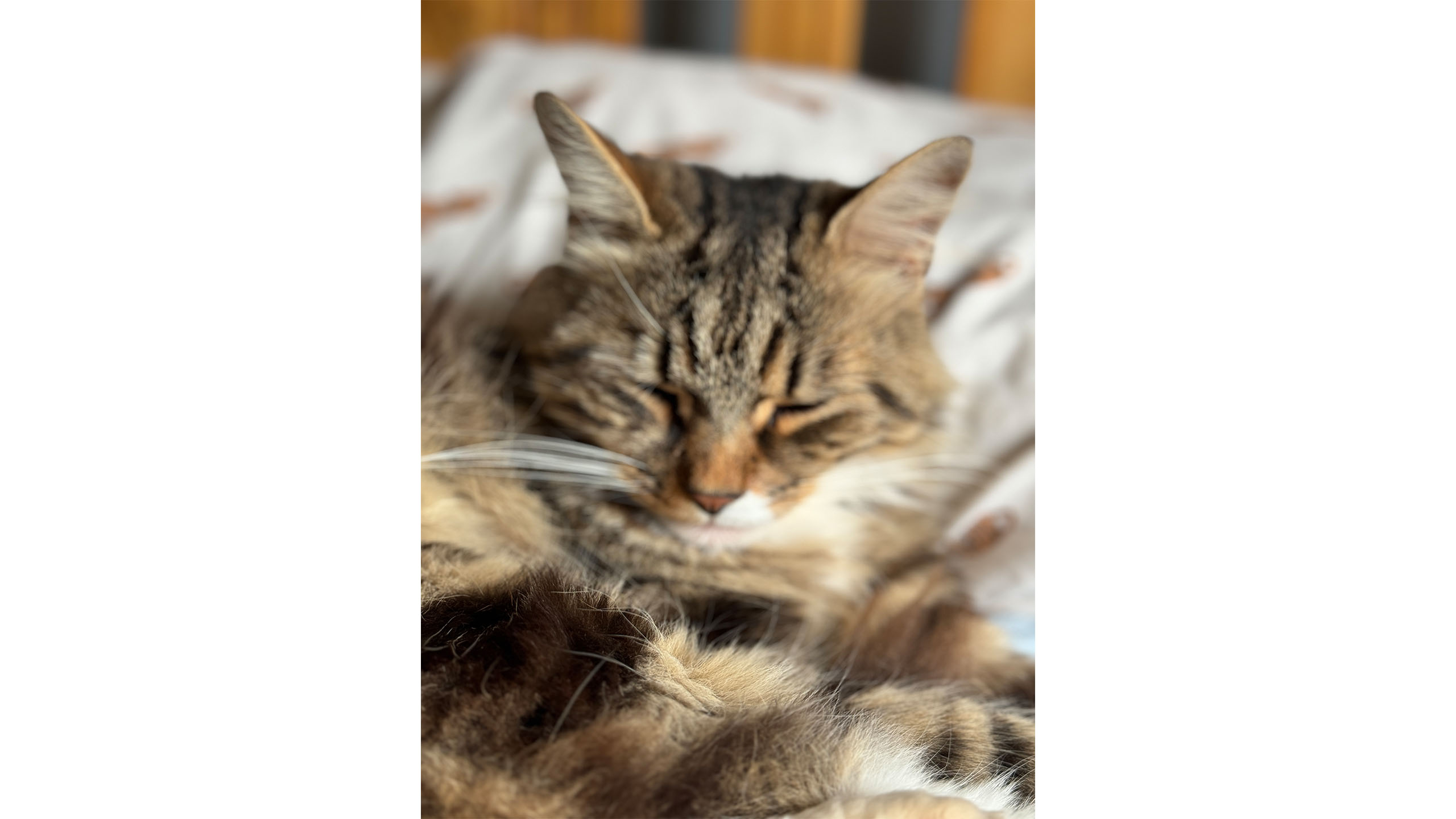 And yet, because the iPhone 15 lineup lets me adjust the focal point, I can clear things up with a tap, pulling focus exactly where I want it.
Of course, cat photography only tells half of the story (and that's being generous). The revisions are almost certainly designed with humans in mind, and as a father of a very active four-year-old, being able to grab a perfect snap of a smile is crucial when he won't sit still for more than a split second.
With that in mind, I can see the iPhone 15 Pro (and the base model really) becoming a key part of snapping family memories — particularly with the possibility of adding multiple focal points to get both my son and the cat into the same portrait shot.
But, that'd require getting them both to sit still, and that's not something Apple can help with, sadly.